Due to the continuous increase of the fine silver price on the World markets and the lower purchasing capacity of the public, we have developed a new product using two materials, pure silver and pure copper, with the look and softness of a sterling silver product.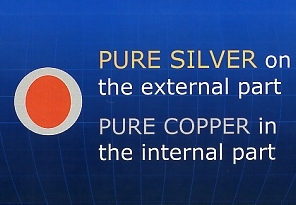 Is a new technology where a soft pure copper core is completely bonded and covered by a pure silver sheet. The result of this new technology is a solid silver product with all the characteristics of a solid silver product but with a content of only 10% of pure silver.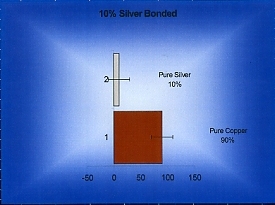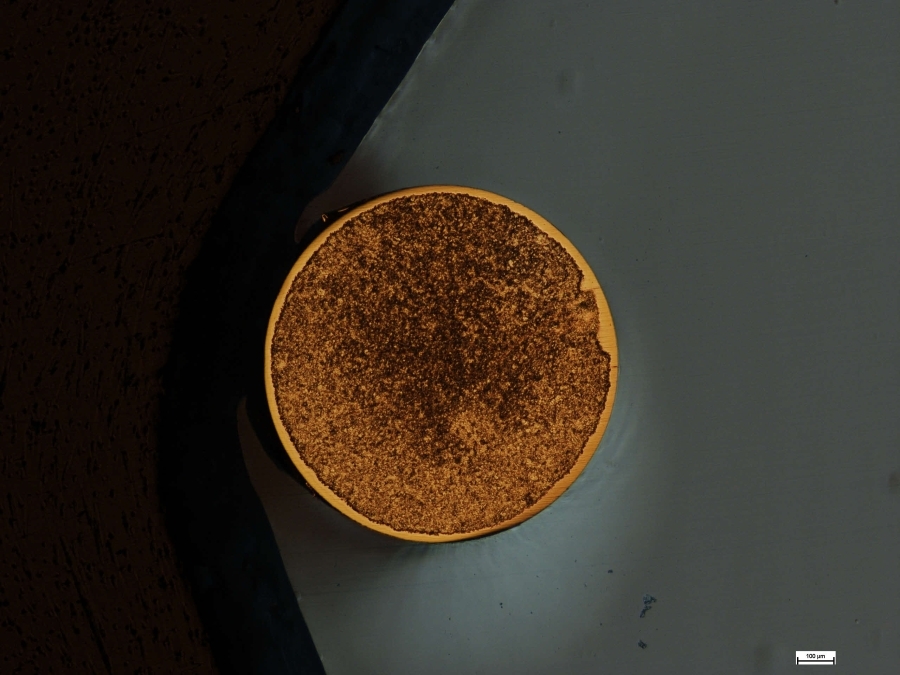 Is made from pure silver and filled with pure copper.
Wears like solid silver because its outer surface is a solid silver sheet. Electroplating is not a part of this process.
We refer to AS the "Silver of the Future" because it offers all the same physical characteristics as sterling silver such as beauty, durability, and strength, but at a fraction of the cost. Since the silver is on the outer surface area, it is impossible to tell the difference between solid sterling silver and, except when it comes to the cost!
Jewelry offers an affordable, durable choice at a fraction of the cost of solid sterling silver. Because of its unique qualities and the use of pure silver, and is very durable.
How is it Made?
Is made by fusing a sheet of pure silver to a pure copper core using equipment that carefully controls pressure, heat, and time. The bond produced is a permanent one.
How can we stamp the articles?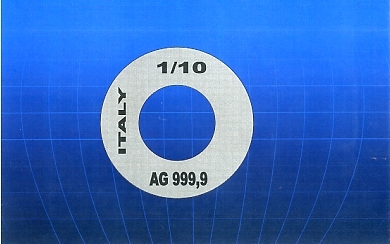 or ITALY 1/10/925.